NSCDA Congressional Seminar Essay Contest
In Partnership with Washington Workshops Foundation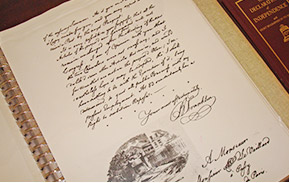 Each year the NSCDA-CA provides scholarships for students to visit our nation's capital to learn about the important role citizens play in a democratic society. High school students in grades 10-12 interested in American history and government have an opportunity to win a week in Washington, D.C., in June, as participants in a Washington Workshops Congressional Seminar.
The NSCDA-CA essay contest provides a full seminar scholarship for essay winners to see the "inside" of Washington and meet with our local Congressional delegation, as well as representatives from the judicial and executive branches of government.
The Essay Topic for 2017-2018 is:
"Why did the authors of the United States Constitution give Presidents the power to issue Executive Orders? How did Congress and the Judicial Branch limit these Orders?"
December 1, 2017 Deadline for applications. (November 28, 2017 is the deadline for online applications.)
After July 2017, please see this link for more information including links to the Essay content topic, the application form, information for teachers and schedule:
Washington Workshops Foundation Essay Contest.
Also, please see this National Society's Congressional Essay Webpage with links to helpful resources, a video about the program, posters and more.
In 2017 NSCDA-CA sent 6 students to the Washington Workshop, one of whom was a National Winner! In 2015 NSCDA-CA sent three students to Washington Workshops out of a total of 52 students nationally. In 2014, 34 students from 17 states attended the seminar. In 2013, 54 students from 22 states participated.