Celebrate Heritage Day at the John Marsh Stone House!
Pioneer Dr. John Marsh built this stone house in the City of Brentwood in Eastern Contra Costa County.  When the house was completed in 1856, it was considered the "finest ranch home in California."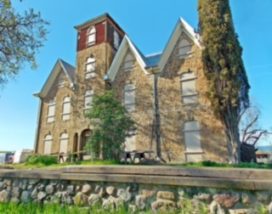 On October 15, 2016 from 9 A.M. – 4 P.M. there will be a Free Community Event at 21789 Marsh Creek Road. 
Learn about Native American History, vaqueros, ancient archaeology and the Westward Movement.
Take a hike in the usually-closed park, hear music by the Brentwood Concert band and enjoy activities designed for kids.
Hot dogs, root beer floats, tri-tip sandwiches and Mexican food for purchase.
Have a Day of fun and help support the John Marsh Trust restore the Stone House and open the park.
For more information about the House see: http://johnmarshhouse.com/
And to learn more about the future Marsh Creek State Park see: http://www.parks.ca.gov/?page_id=525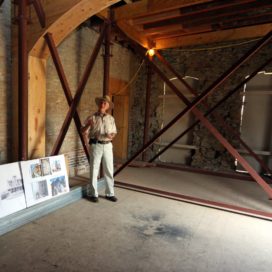 Also….
Members of the National Society of Colonial Dames in California and the Bay Area Historic House Museums visited Marsh Creek State Park and the John Marsh Stone House on Aug. 12. They enjoyed a talk by Trust President Gene Metz, followed by a box lunch in the front yard of the iconic, 160-year-old mansion. Afterwards, they participated in in another other local activity, picking fresh fruit at one of the nearby U-pick farms. If you'd like to arrange a visit like this, send an e-mail to marsh1856@yhoo.com, or call 925-679-5811.